(Video)Drama As Tanga Tanga Meeting Was Teargassed
The Former senator for Kakamega Boni Khalwale found himself in hot soup as policemen teargassed his meeting.
"Tear gas or no tear gas, we shall not relent.. https://t.co/Nm20UUR4m1" Khalwale twitted
However, the Former senator said that they shall not give up despite of numerous attacks by the policemen.
Boni Khalwale later went to his farm and started cutting grass after police teargassed him for holding an illegal gathering.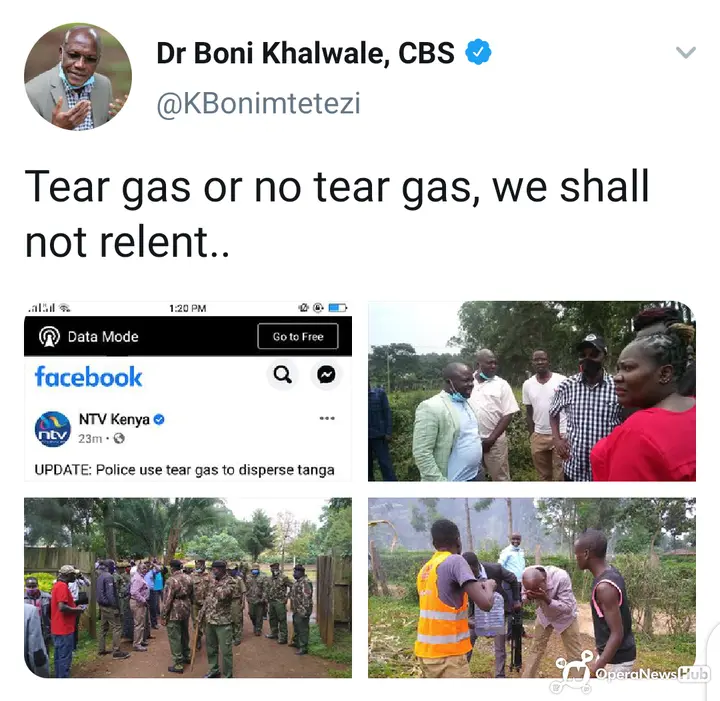 'But @KBonimtetezi what will you gain from all these rattles? You're a registered health practitioner who knows well how #COVID19KE can be defeated but the most stubborn? Unataka nini wewe?" Alex Asserted.
"This is much better than constant running battles with The Police for no apparent reason," Collins remarked.
Gefton Said,"After running up & down with mtungi wa maji and fighting with police."
Mboya twitted,"Why were tear gassed yet have heard nyumba inaungua… Some officers are just frustrating.. Fight bullfighter never coward or lower your zeal and passion for your rights."
"I'm a biggest fanatic of the Dp but it's time we beat COVID-19 not this unnecessary meetings now." Benard Mutei twitted.