Kenyans have Thrown a bombshell to Kakamega senator Cleophas Malala for exposing details by Orange Democratic Movement (ODM) against him. The move tend to remove Malala as the Deputy Minority Leader of the senate.
According to Malala via his Twitter post stated that wants to be reinstated form the office of the deputy minority leader of the Senate untill the matter is heard and determined.
"Removal from the Office of the Deputy Minority Leader and prevailing upon the tribunal to grant conservatory Orders and reinstating me to the Office of The Deputy Minority Leader until the matter is heard and determined," Cleophas Malala pinned
Hitting Back, Kenyans have reacted to senetor Malala who's voted in through Alliance National Congress party chaired by Musalia Mudavadi. Below are the reactions;
mundeshe: Unalilia kiti ya ODM na wewe mwenyewe uko ANC, just move on Mr. cry baby cry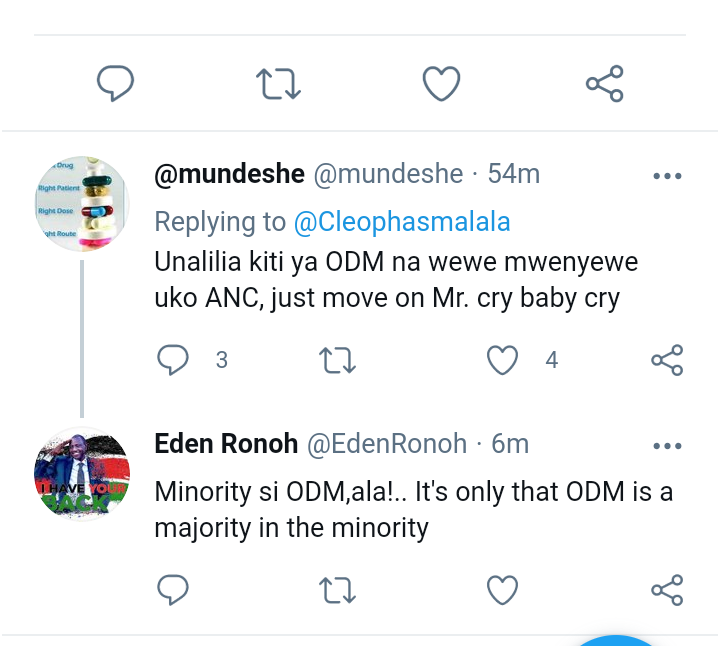 Eden Ronoh: Minority si ODM,ala!.. It's only that ODM is a majority in the minority
kitagwah4: Make sure that drama is well done,let Luhyas know how bad ODM is for luhyas and how it has used Luhyas all along,Ababu was thrown out like a dog, waiting for Sifuna to be thrown out again.Ensure ODM doesn't have life in Western
OTIENO Gregory: Cross over to the @TheODMparty and get back the deputy minority leader's seat. How many senators does your party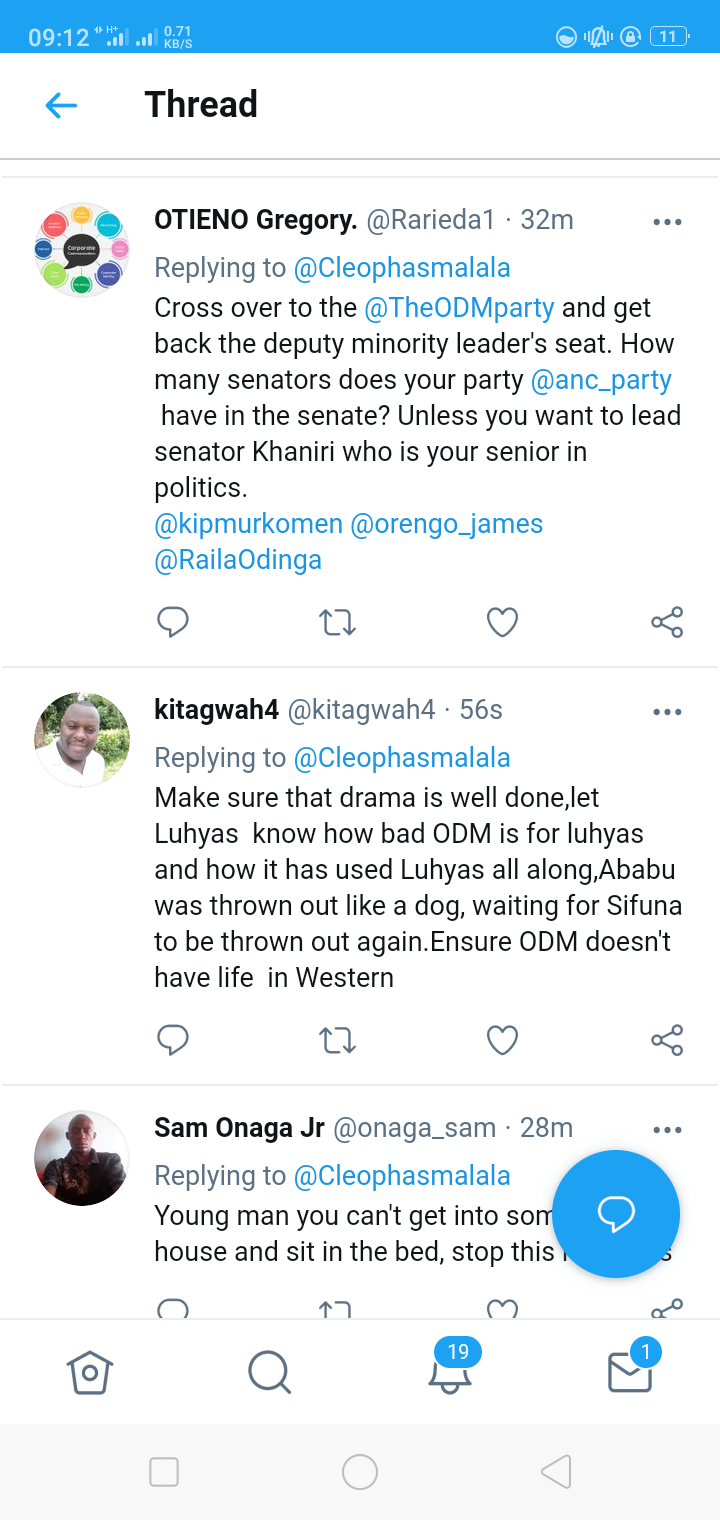 @anc_party have in the senate? Unless you want to lead senator Khaniri who is your senior in politics.