Blogger Robert Alai has come out and blast university students who keeps dm him to make their institution on spotlight. Taking to his official twitter account, Alai has blasted the student saying that if they fear exams they should go home and stop dm him to pressure their university adding that nobody will care because it is their life.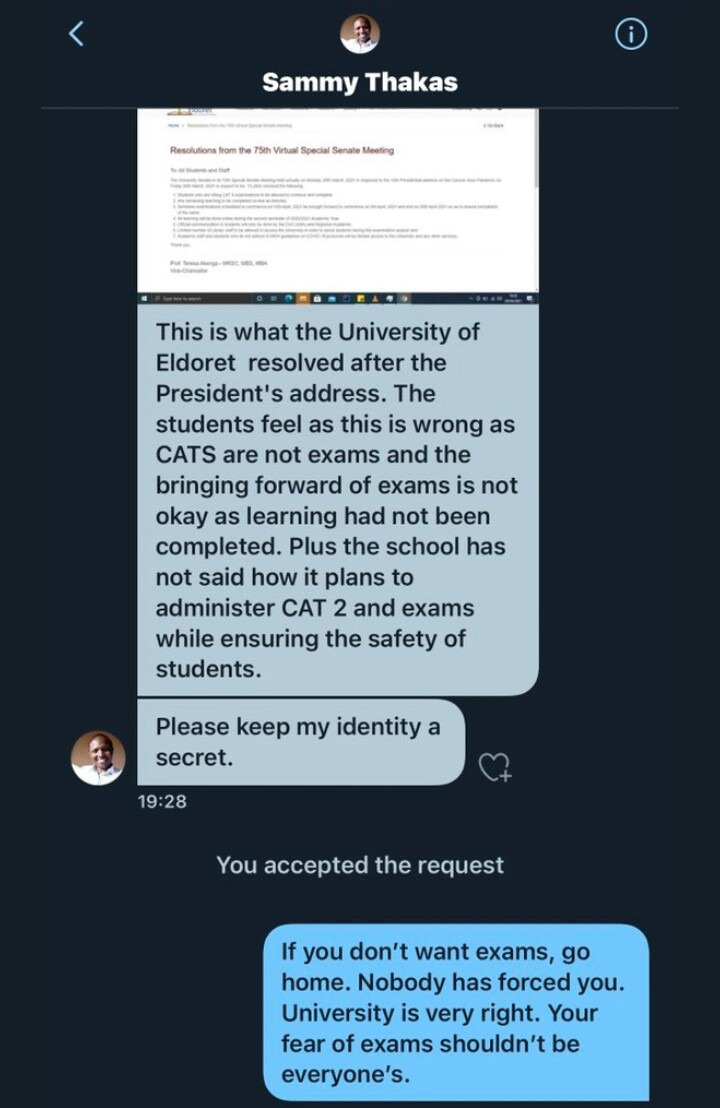 Since president Uhuru Kenyatta announces new measures to curb the store as of corona virus.
The presidential measurement which include stopping of all physical learning across the country. Since the president only stops physical learning he did not stop online learning which has already started in some university.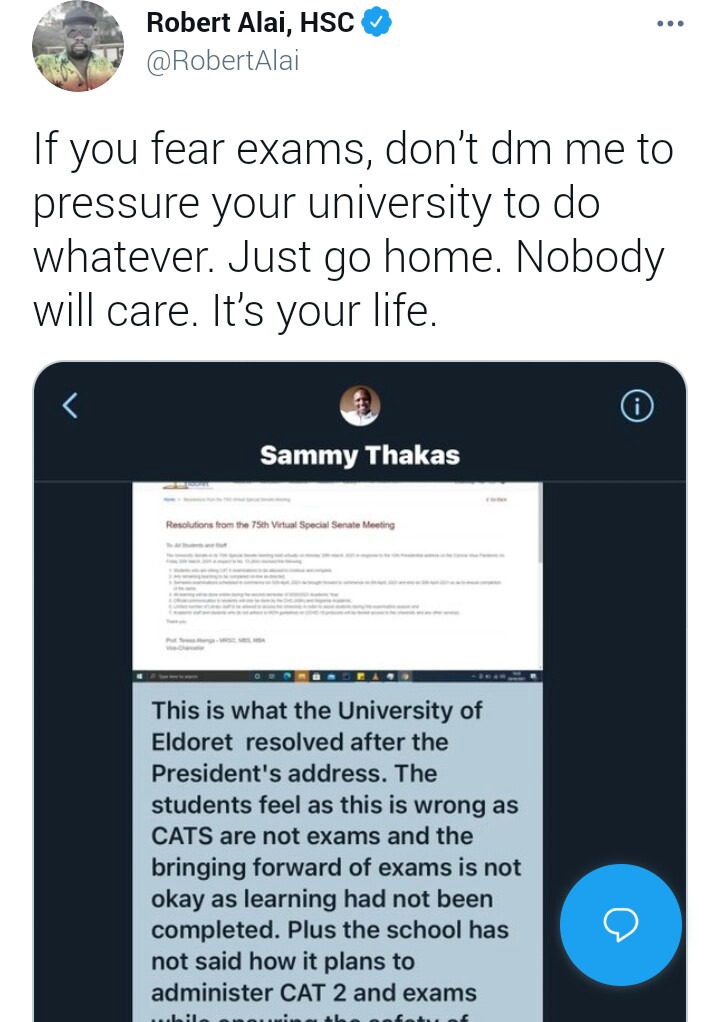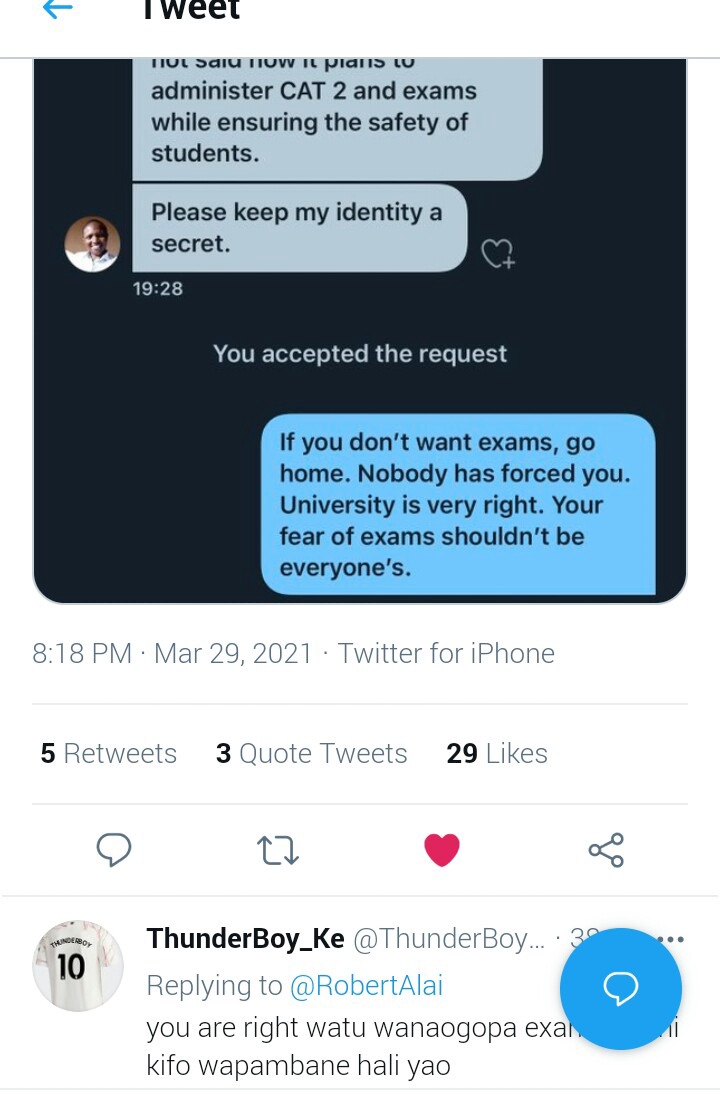 Many university students thought that their institution will be closed, thus allowing them yo go home.
Majority of University have embraced online learning to complete the remaining part of the semester and sit for their exams as they had earlier planned so as to avoid disruption as earlier witnessed in last year education calendar.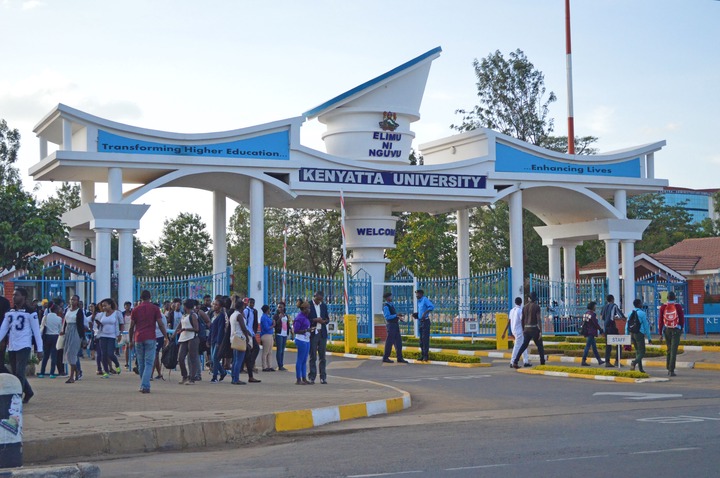 Follow at Stateupdate.co.ke For More News Update