Nairobi governor Mike Sonko is arguably the most generous governor and politician that Kenya has ever hard, who has won the hearts of many people in Nairobi and Kenya at large.
Mike Mbuvi Sonko actually gifts every person that he meets and has continued to support Nairobi residents in every Crisis that has ever befallen on the including the Corona Virus Pandemic.
Sonko launched the Sonko rescue team that has continued to support Nairobi residents during during emergencies such as fire crisis, accidents, house demolitions and even floods.
Photo: The standard screenshot
However, despite of Sonko's heart of Mercy to Nairobi residents, he has undergone a lot of misery starting from the Nairobi county take over by the government to the authorities investigation to a certain the real source of his wealth.
According to a report by the Standard on the 6th July, the Nairobi governor Mike Sonko wants money in 10 accounts that are at the hands of the Assert Recovery Agency to be released very quickly because he is running broke.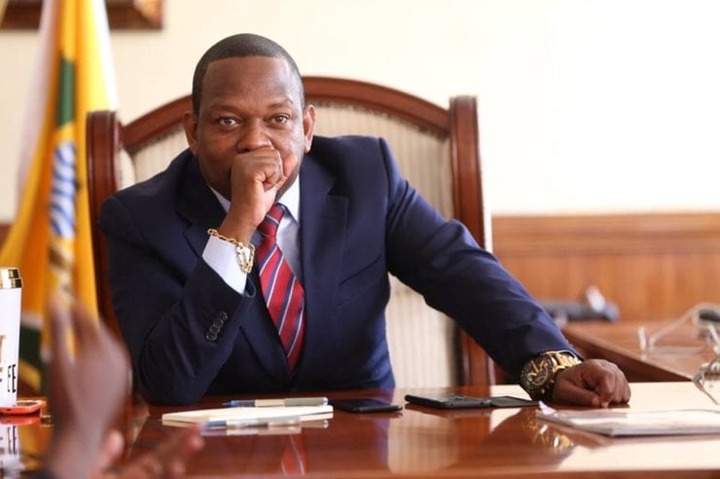 Photo: Governor Mike Mbuvi Sonko at his office in the country's capital Nairobi
The standard reporters established that Mbuvi Sonko has 3 bank accounts at Diamond Trust bank, 6 accounts at Equity bank, in addition to that another account at Cooperative bank with each bank account having Sh18 million.
Sonko claimed that he is a victim of Suspicion and there is no substantial evidence to a certain the allegations that were made against him and thus they should release the withheld money to assist him continue with the plan to help Nairobi residents.
In the past interviews Sonko revealed that he acquired his wealth through hard work and nobody should question him.