Talking to his official twitter account Denis Itumbi, who is the spokesperson of the hustler nation has come out to warn students of Mount Kenya University to avoid fake news that is being spread by some people in the social media.
He stated that Mount Kenya University only communicates through its official social media pages and student portal.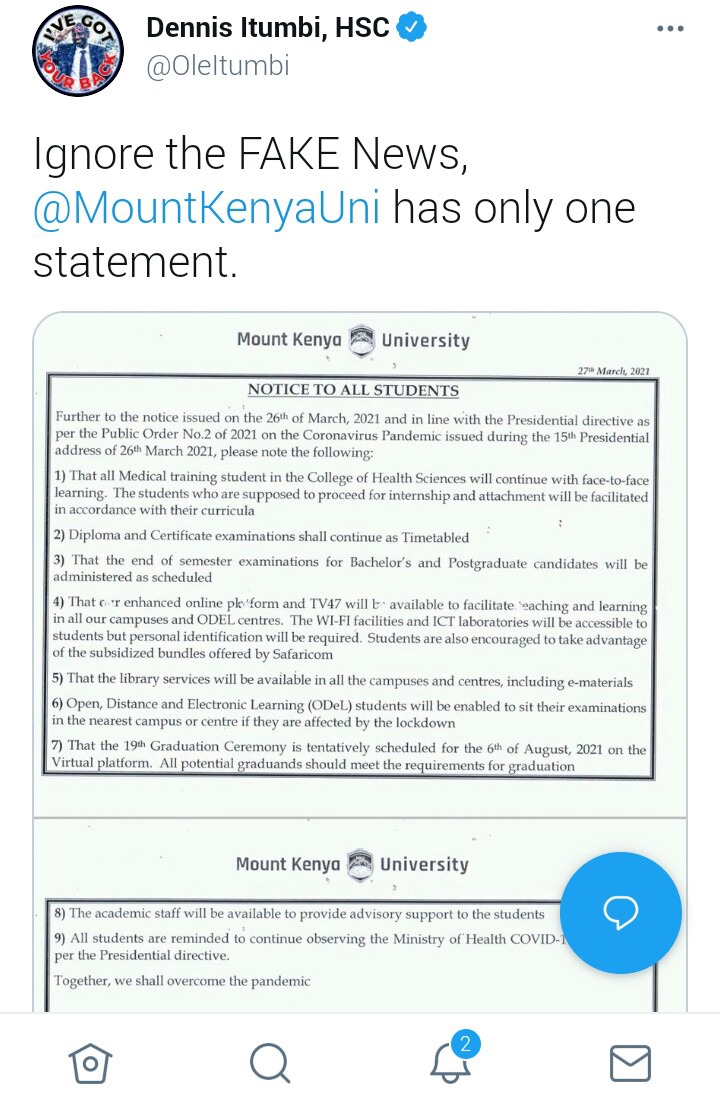 There have been a lot of speculation by students since friday when president Uhuru Kenyatta tightens up measures to curb the spread of this deadly virus on Friday 26th march. Some students have already departed to their home since Surtaday.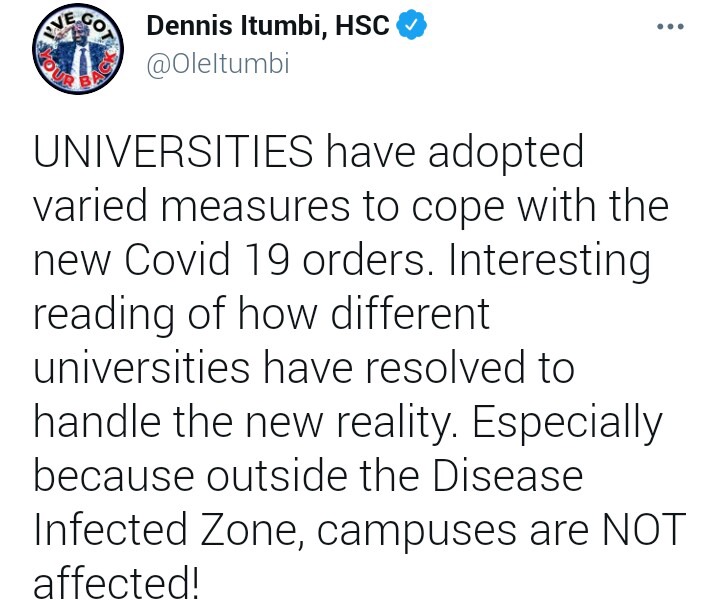 Currently the Certificate and diploma students are undertaking their exams, while the university is scheduling to return to online studies for the remainig part of the semister for the degree students and their exam will be conducted as initially planned.
Majority of Kenyan university have resolved to continue with their studies online for the effective enforcement to curb the spread of this disease.
Follow at Stateupdate.co.ke For More News Update