The death of Garissa Senator Yusuf Haji early this morning has left many people in deep pain.
Various leaders, Muslims and journalists mourned the death of Haji as they described him as leader who loved his country.
Garissa Township Mp Aden Duale remarked that his Jaanaza will at the Eid prayer ground next to masjid Nur, South C Nairobi County.
" Lillahi wa inna ilayhi raj'iun (We surely belong to Allah and to Him we shall return). Following the death of Senator Mohamed Yusuf Haji in Nairobi," Duale said.
Citizen TV Journalist Rashid Abdalla mourned the death of Haji and prayed that God may repay him.
Rashid Abdalla said, " #sisemikitu Inna Lillahi wa inna ilayhi raji'un. Sina la kukulipa zaidi ya kukuombea dua Maulana akakukabidhi kitabu chako kwa mkono wa kulia."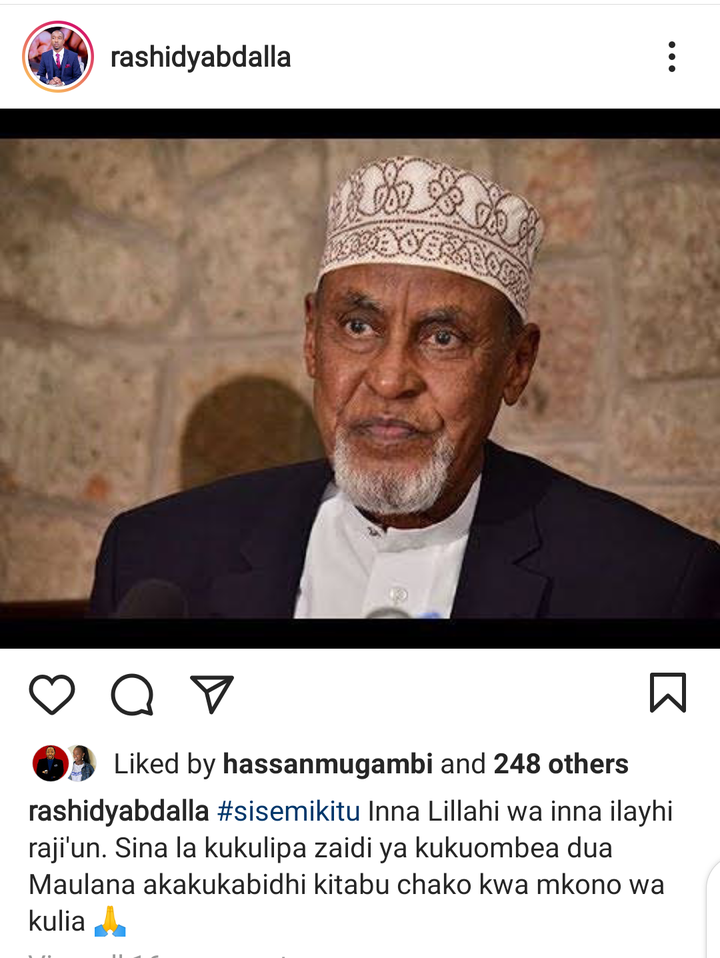 Martha Karua mourned, "My condolences to the family of the late senator Haji . He has served kenya with distinction in the civil service and as a legislator. His passing on is a loss not only to his family but also to the country."
"In the passing of Senator Yusuf Hajji, Kenya has lost a dedicated patriot and a humble servant. We can only thank him for the years of his life that he gave in service of our country, his last great public passion being the Building Bridges Initiative," Raila Odinga remarked.
Follow www.stateupdate.co.ke for more news updates