Prominent Citizen Tv News Anchor Clears Air Following Rumours About Him Online
speaking during his late night show, Citizen Tv news anchor Francis Gachuri has warned people spreading rumours about himself that he is intending to run for Kiambaa Constituency following the death of their MP the late Paul Koinange.
Quoting standing order No. 84 of the National Assembly that says the indulgence of the house a member may express a matter of personal nature nature although there is no question before the house such matter may not be debated.
Gachuri mocked the propagandist who are spreading the designed posters online puporting that he has declared interest in the seat. Adding that the posters are classical fake news crafted by kings and queens of fake news with their motive which they know themselves (propagandist) and the post must be dismissed by the content it deserved.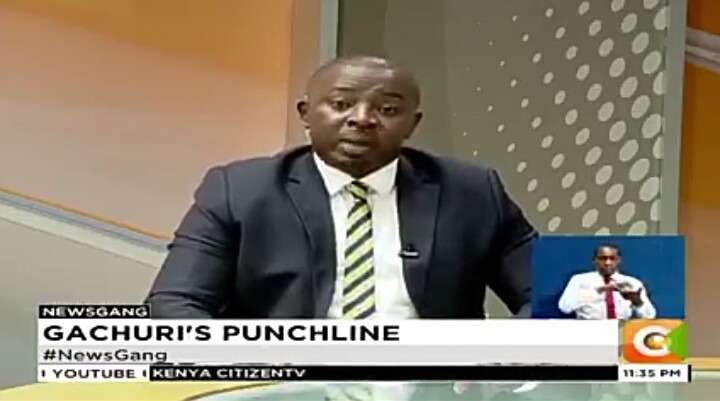 He stated that in Banana Hill where he hails from they don't celebrate death but they celebrate life. Adding that the crafter of post have cost ambuish, anguish and agony to the family of the late and thousands of residents of Kiambaa constituency.
He added that he has the best Job in the world and that he is not intending to trade for other and has no such desires of intending to vie for Mp post now or any in near future. Adding that he is now focused of marking Citizen Tv a world class Station and he has forgiven all the propagandist.