The deputy president William Ruto has continued to win the hearts of many people due to his actions of good will to the poor Kenyans.
Since the 2013 elections Ruto has repeatedly referred himself as a hustler which has made him become popular amongst 'Wanjiku'.
Yesterday Dr William Ruto hanged out with the key players in Matatu sector and was seen standing outside the vehicle as a tour.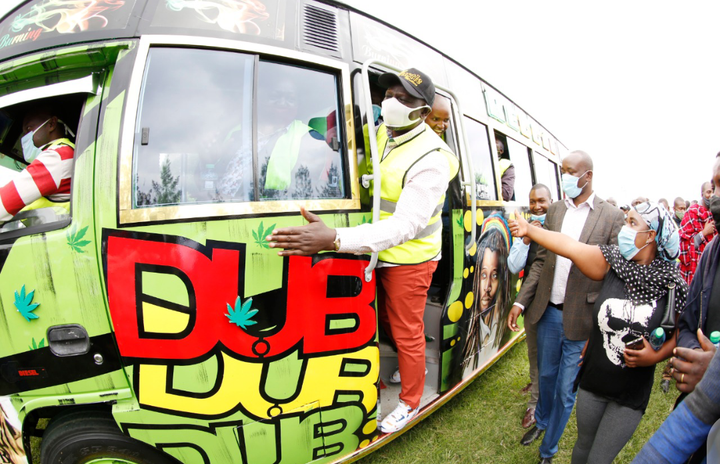 "He bought a folding picnic table from a roadside carpenter. He's bought a matatu for a sacco. What's next? An orphanage? Open the churches back up again so he can buy them together with the priests. Blind thirst and greed for power is an aphrodisiac. Civil society beware!" Makau Mutua remarked.
This action by the deputy president caught the attention of ODM allied lawyer Makau Mutua. He revealed that soon Ruto will proceed to orphanages, then open churches in order to buy the priests.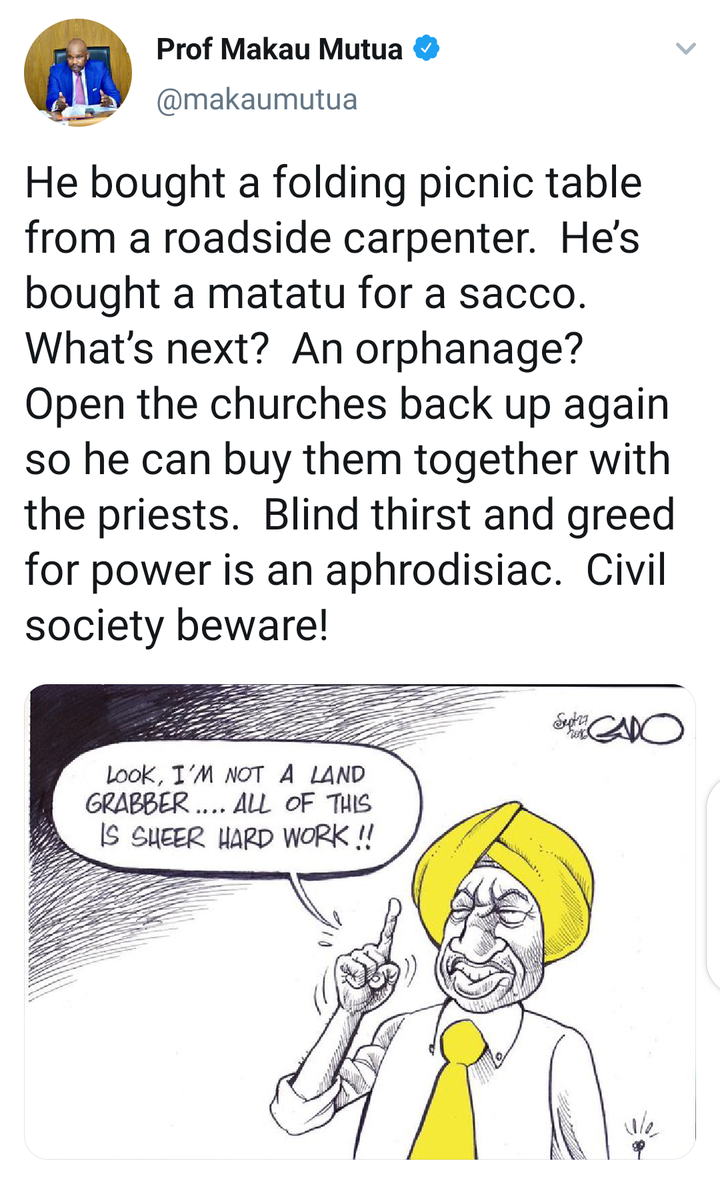 "Hahaha…..clearly the civil society is torn right in the middle over this. Who is the greater evil? Support a thieving Ruto with PEV blood all over him or support a BBI candidate that will ensure the roots of crony capitalism become permanently entrenched in the constitution," Architect asserted.
Kamau remarked, "Whether @WilliamsRuto wins Presidency or not, u &I agree bus bought for the SACCOs,Sewer,car wash, hair dryers, laundry machines, motorbikes, printers, will in a big way impact on the recipients. That's exactly what comes of a leader. Not just English like you and your Clubs'."