It has been a custom that most of the African President must visit the World's super power The United States Of America that's currently lead by President Donald Trump. As reports affirms, many African president has been visiting the US President Donald Trump in White House for various purposes.
However, it has developed an attention that despite of the effort of other African leaders to pay visit to United States, there are a certain African Leaders who doesn't have much interest of paying a visit to United States to meet with president Donald Trump.
As per reports submission, the Tanzanian President Dr John Pombe Magufuli is one of the African leaders who has a low profile as far trips outside Tanzania is a major concern. He has never visited the United States president Donald Trump in White House since he was elected as the president up to date. He's one of the president who focus in serving Tanzanians as per reports submission.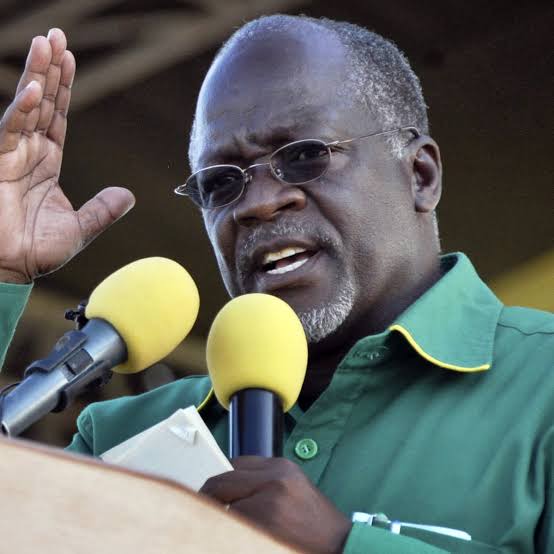 He limits most of his visits outside Tanzania and more so outside Africa. As per reports, President John Pombe Magufuli is distinct comparatively to other African Presidents. He isn't eager of paying visits to diverse countries outside Tanzania but instead he's committed in serving his country for development.
On the basis of reports, President John Pombe Magufuli is a hard-working and determined President. He has brought about diverse achievements and development in republic of Tanzania. He has been rated as one of the performing leader in Tanzania, by extension in Africa and by further extension in the whole world. Tanzania as exhibited recognized step as far as development is concerned since President Magufuli stepped into power.
Follow at Stateupdate.co.ke  For More News Update