'Magufuli Didn't Die Of Corona, But He Died Due To His Extreme Stupidity' Moses Kuria Claims
Taking to his official facebook page Gatundu south member of parliament has said that the late Tanzania's president John Pombe Magufuli didn't died of corona virus, but he died of extreme attack of stupidity.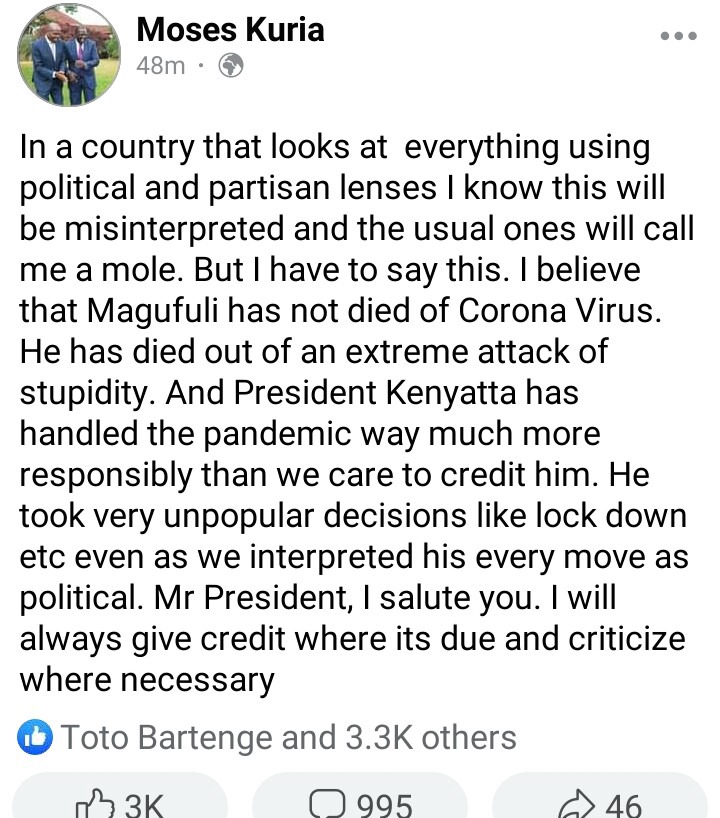 Magufuli died on 17 March this year after not appearing in public since February 27th. Some Tanzania's opposition leaders had alleged that Magufuli died of Corona Virus. But according to the newly sworn in Tanzania's president Hassan Suluhu, she said that the late Magufuli died of heart attack while receiving his treatment at Dar es Salaam.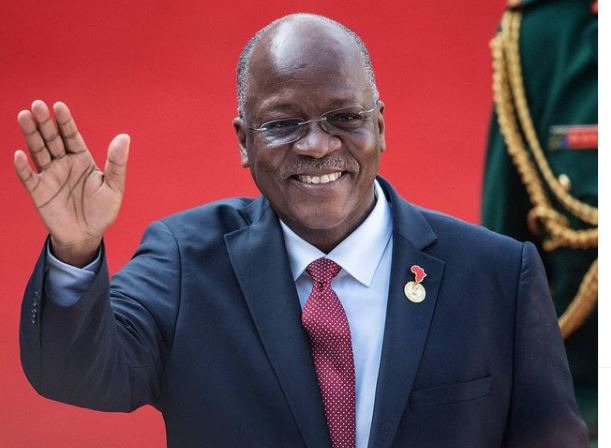 Moses Kuria also congraculated president Uhuru for the effort and measurement that he put in place since the first case of covid-19 was reported in Kenya March last year. He urged that the president should be credited for safe gaurding his people.
He added that he is not bothered about what political perpetuators will say, adding that he will be always giving credit where is due and criticize where necessary.
Follow www.stateupdate.co.ke for more news updates