Inside Speaker Ken Lusaka's Multi-Million Expensive Mansion [Photos]
Ken Lusaka is the current speaker in the sanate. He is controlling the matters pertaining the sanate and the controller of the motions held in the sanate.
He's one of person who does not hide much of his affairs when it comes to his Wealth unlike other Politicians and other government officials. Indeed Ken Lusaka is a rich man on the basis of his expensive house he lives.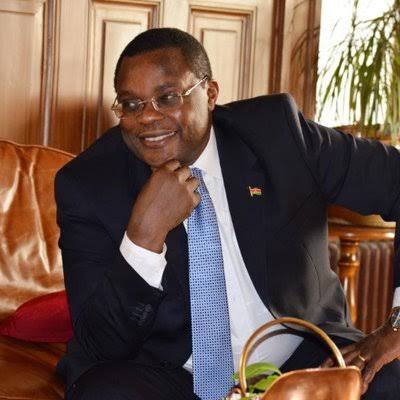 Ken Lusaka has an expensive multi-million mansion that left many Admiring due to its nice outlook and design. It's well equipped and with electricity fence.
It has a classic gate with security guards for mantaining security. There is a classic designed parking zone for parking his and other vehicles for the guests visiting him.
According to reports, it has a well designed swimming pool for refreshing himselfp, particularly when he his tired of work together with his family. It's also equipped with Expensive furniture and it's cleaned often for mantaining hygiene.
Follow at StateUpdate.co.ke For More News Update