Mombasa governor Ali Hassan Joho came to the limelight when he strongly opposed president Uhuru Kenyatta after the 2017 presidential election.
Governor Joho displayed his love for fashion when wore an outfit that costs close to Ksh 150K a few days ago when he went to officially commission the Tudor-Moroto water supply that is expected to help 15000 residents.
A research that was done by stateupdate.co.ke on Versace an international fashion house we discovered that is priced at $ 1,550.
Hassan Joho has continued to surprise many people due to his lavish lifestyle and massive wealth.
When Hassan Joho alongside Junet Mohammed jetted to visit the former prime minister Raila Odinga at Dubai, he attracted public attention as people were amazed by the wealth that he has acquired.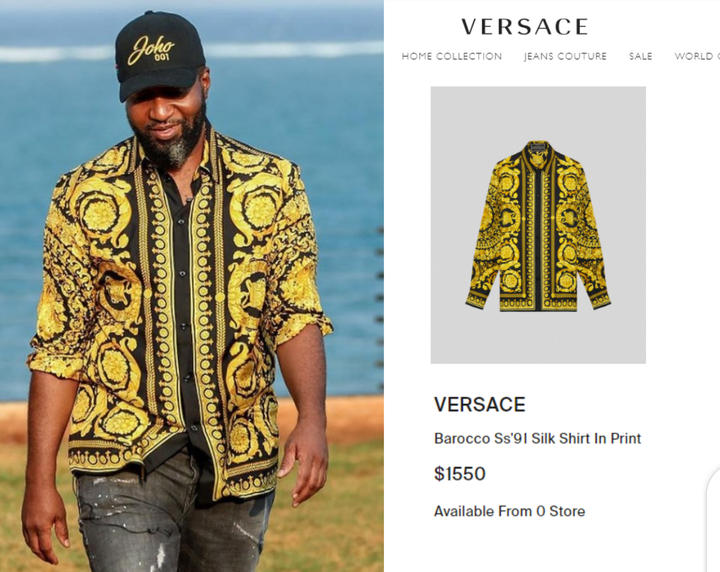 The handshake between the president and the former prime Minister Raila Odinga United both leaders and ended the controversy that existed between the two Political kingpins.
The ODM governor Ali Hassan Joho will be remembered for his stand for defending coastal residents against various Political injustices and harsh economic realities that have been witnessed since time in memorial.