Following the recent announcement by the Ministry Of Health to ban the private importation, distribution and administration of Sputnik V Vaccine in Kenya Whose private roll-out was underway into untold uncertainities. There have been allegation that the Sputnik V vaccine was suspended in order to create a favourable importation of another vaccine called Johnson & Johnson Vaccine. With the reports indicating that there are some cartels in the Ministry Of Health who are behind it.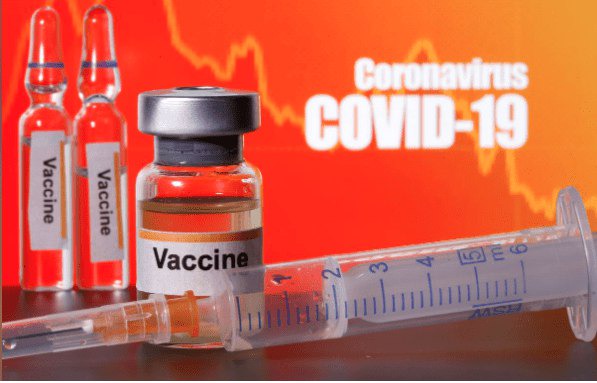 While addresing the media Cabinet secretary for Health Mutahi Kagwe said that the Sputnik V vaccine had not yet been given greenlight by the World Health Orgainzation hence suspending its importation to Kenya. He assured Kenyans Who had take the first dose of the second one.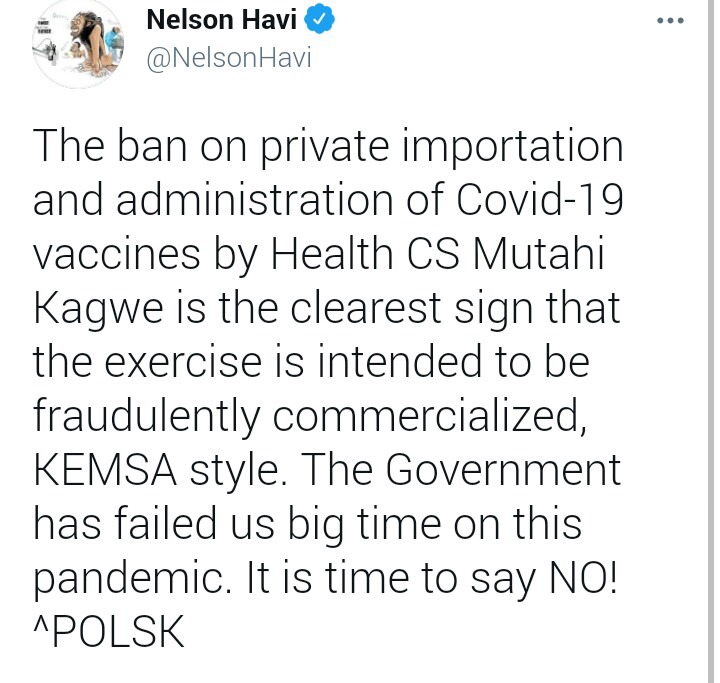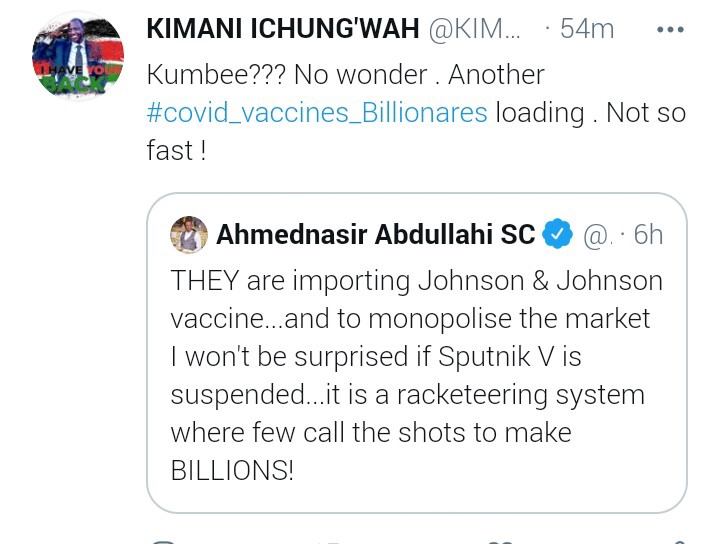 Prominent people who have already took the banned Sputnik V vaccine include Dp Ruto and his family, Lawyer Donald B kipkorir and Lawyer Ahmed Nasir Abdullahi.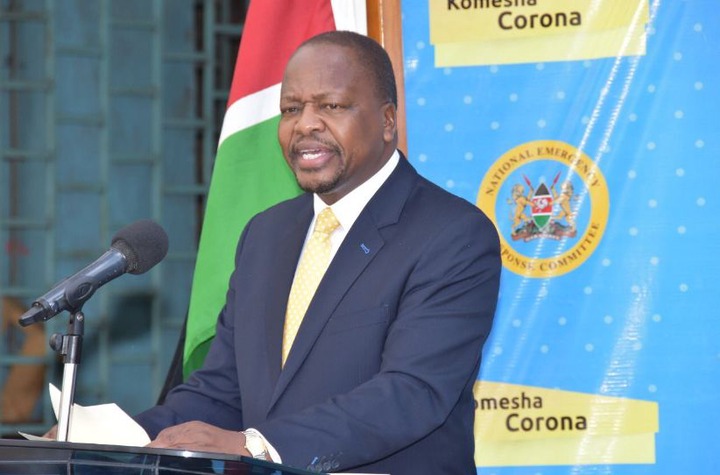 Here are some of the reactions of kenyans following the ban of Sputnik V vaccine;
THEY are importing Johnson & Johnson vaccine…and to monopolise the market I won't be surprised if Sputnik V is suspended…it is a racketeering system where few call the shots to make BILLIONS!
Replying to @ahmednasirlaw
Racketeering in a middle of a pandemic. This is surely a time when they should be encouraging more vaccines for the masses so that people can have an informed. They want to suspend Sputnik because it has been a hit with folks. More people trust it.
Infact I am going for Sputnik V.
@I_T_Guru
Replying to @ahmednasirlaw
We already know who does Sputnik…
@Mwana_I in in I
Replying to @ahmednasirlaw
Many cartels are now against the vaccine because of how popular it had become. Considering its efficiency, it should be the best solution
Replying to @ahmednasirlaw
There it is…
Quote There
Citizen TV Kenya
@citizentvkenya
"There will be no licensing of private players in the importation of vaccines and any such license given will be and is hereby terminated… The only agent for vaccination in Kenya will remain the government of the republic of Kenya until further notice" – Health CS Mutahi Kagwe