IN SUMMARY:
Covid-19 pandemic has affected education sector among others leading to interference of academic calendar.
Even After president Uhuru Kenyatta directed resumption of physical learning in his 1st May 2021's speech on Labour day, details Emerges on closure of schools if the pandemic intensfy. 
If the upsurge of covid-19 intensfy, the ministry of education will have no choice but to shut educational institutions as they gauge the curve of the pandemic.
---
IN DETAIL; 
: Covid-19 pandemic has caused a great effect towards the economy of Kenya affecting diverse sectors as the move tends to upsurge. The pandemic has led to shut down of various sectors in a bold bid of combating the virus.
Amongest the sector that has greatly affected is education sector. When the pandemic stepped in the country, all educational institutions were closed up to contain the pandemic.
Learners in diverse institutions were forced to go home for their safety where by remote learning was encouraged as physical learning suspended.
In a recent suspension of physical learning by the government as the impact of covid-19 pandemic Intensified, the government again has considered the reopening of institutions but under tough covid-19 containment measures.
In his address during labour day on 1st May 2021, president Uhuru Kenyatta reopened physical learning in Educational institutions where by he lifted cession of movement in targeted counties.
However, even as president Uhuru Kenyatta considered reopening of schools as Scheduled by Ministry of Education, details are emerging that schools might not reopen if covid-19 pandemic intensfy.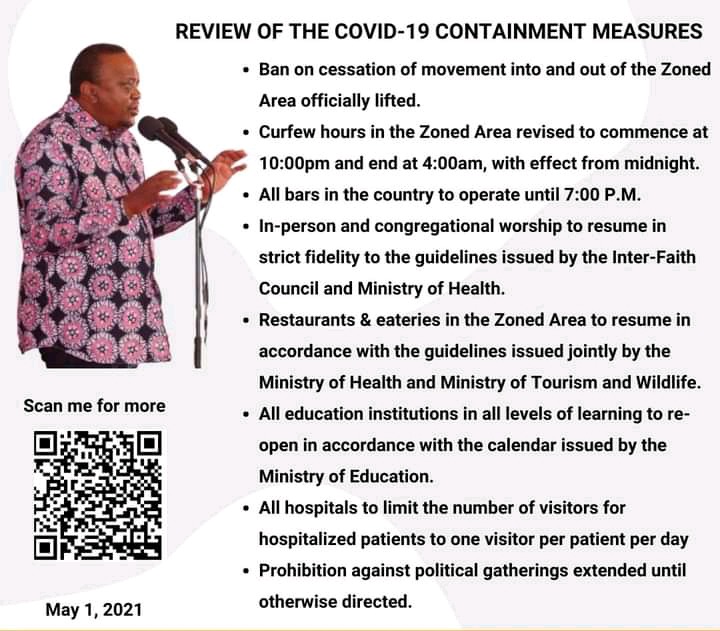 As per reports Submission, it will be a major blow to both students, teachers and parents if schools fail to reopen as ordered.
If the cases upsurge in the extent of threatening the lives of Learners in school, then the government has no choice but to shut the educational institutions again as they gauge the curve of the pandemic in the country.
If the pandemic escalates, what shall the government do as Learners set to Reopen? You are free to share out your thoughts.