Gatundu South Member of parliament Moses Kuria has once again congraculate his excellency President Uhuru Kenyatta for his bold measurements that he has put in place in order to curb the spread of this deadly virus Covid-19.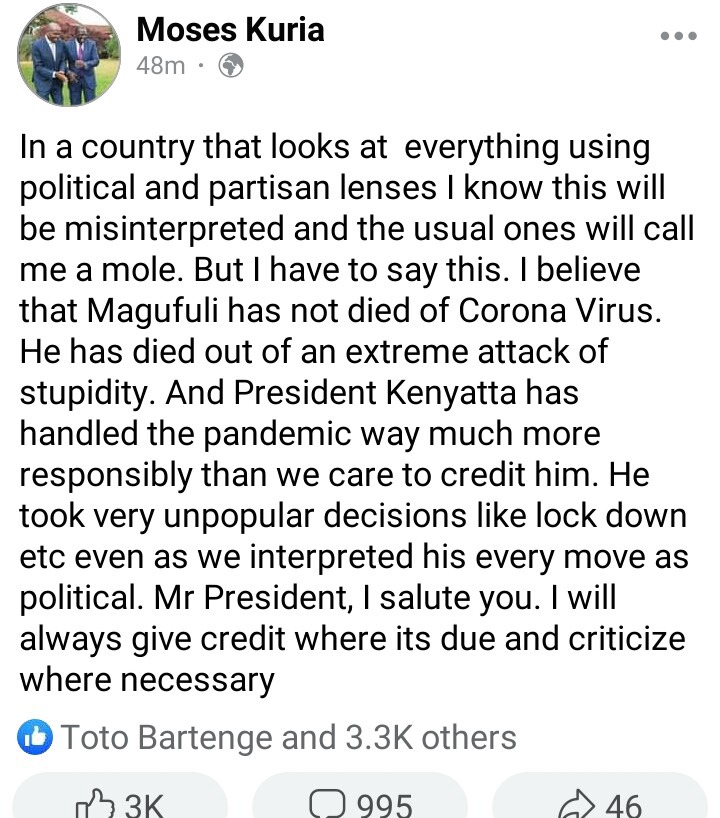 Taking to his official facebook page Moses Kuria said although his message may be wrongly interpreted politically and will be called a mole that will not bar him from congraculating mr president for the good work he has done. He added that President Uhuru took very unpopular decision like lockdown among others in order to safe gaurd the people of Kenya. He added that president should be credited for the way that he has handled this Corona virus pandemic situation.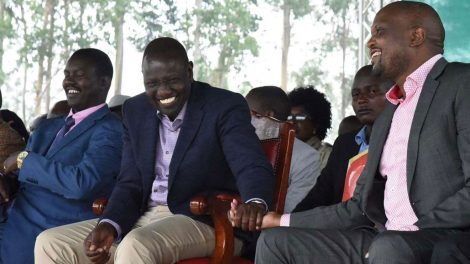 Bearing in mind that Moses Kuria who is being seen as the close ally of Dp Ruto and he ha been championing the Second in command as his favourable candidate in the upcoming general election.
Since the first case of Corona was reported in Kenya in March last year, president Uhuru took a strict measurements by initiating lockdown countrywide inorder to curb the spread of this deadly virus that has already killed over 2000 people and more than 100000 people got infected with it in Kenya alone.