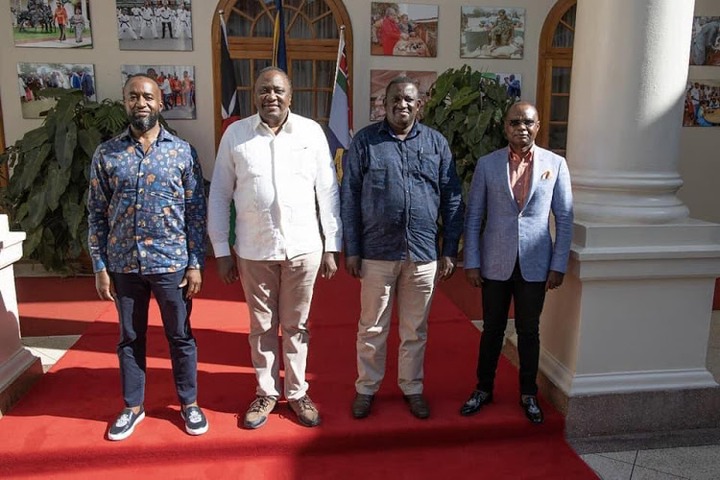 The three leaders who are seen as coastal kingships recently hold a meeting with his excellence president Uhuru Kenyatta in State House, with details emerging that they were prepairing themselves for a move to make a Coastal party that will unite its people.
They had even another meeting courtesy of Kilifi governor Amason Kingi, which they say they were discussing Coast development project and progressive in their region. But according to Itumbi the series of meeting that has been held was to find a new party for the Coastal people.
During Raila tour to coast region in February this year, Kilifi governor publicity differed with Raila saying that it is know right time for them as coastal people to have their own party.
Follow www.stateupdate.co.ke for more news updates