Al-Shabaab Attacks And Kills One In Lamu
Suspected Al Shabaab Militianshave again atttack lamu county. Police have said that one person has died following the attack in which the Al-Shabaab militants attacked a lorry near Basuba area in lamu county police have reported.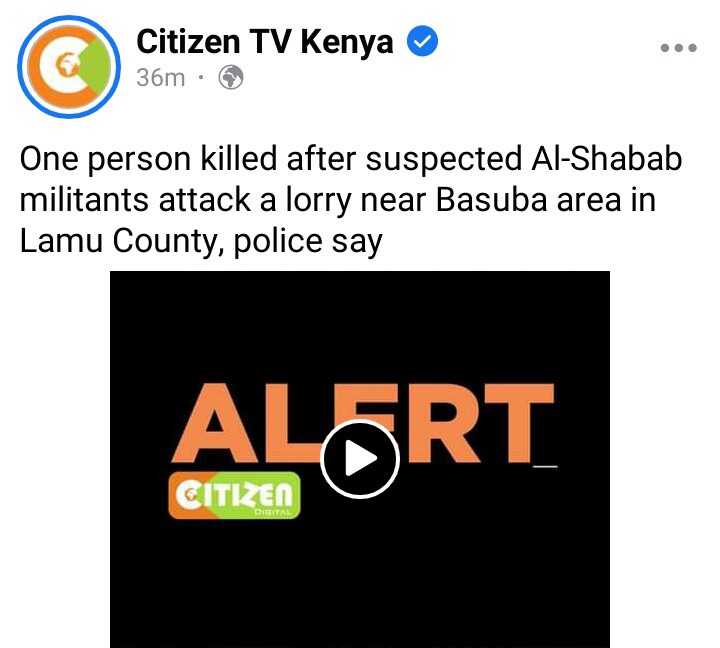 This follows after the recent alarm raised by the Anti-terorrism Unit that Al-Shabaab were planning to do an aviation attack in Kenya through Rashid Mwalimu who is being hunted by the Anti-terorris. The Aanti-terorrism Unauthorized has asked every Kenya to stay alert and always report any suspected person, as this will ease to escape the dangers of attacks.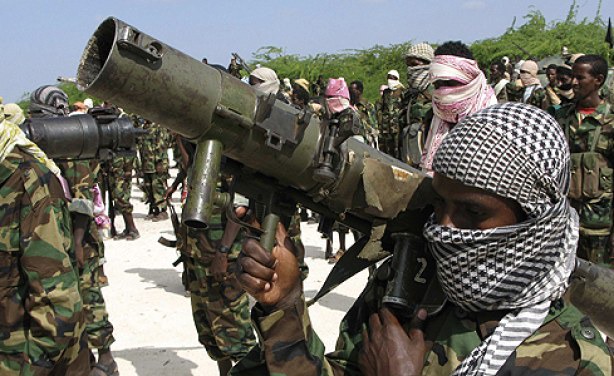 There has been operation going on Boni forest named as "Linda Nchi". The operation started following a series of attack from this terorrist group Al-Shabaab in Kenya. Boni forest was seen as their main place were they carry there training here in Kenya. Boni forest was also there means of coming to Kenya and taking youths to train there as it is bordered with Somalia which they originate from there.
Recently there was an attack in North Eastern Kenya with the Al-Shabaab Militants targeting the officials who were distributing exams. The attack which was a set up landmine lead to death of one person as the bus that they were travelling passes through the landmine.
Follow www.stateupdate.co.ke for more news updates